PROJECT CAR
MODIFICATIONS | PICTURES | VIDEOS | ACHIEVEMENTS
VQ35DE Full ECU Engine Swap is COMPLETE!
The world's first 3rd Generation Maxima (89-94)
Full ECU VQ35DE Engine Swap!
Please visit Maxima.org for full engine swap information and updates!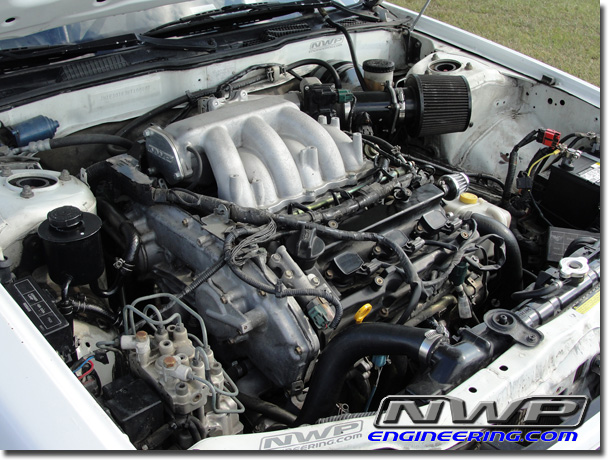 1992 Nissan Maxima SE
VQ35DE Automatic
Current world record holder
for
Fastest All Motor Maxima!
11.97 @ 113.3 mph!
VQ35DE Engine ALL MOTOR
at Coastal Plains Dragway in Jacksonville, NC
on 2/16/14 with -435' air density altitude
MODIFICATIONS | PICTURES | VIDEOS | ACHIEVEMENTS
---
HOME | SERVICES | PRODUCTS | PROJECT CAR | CONTACT US
Copyright © 2015 by NWPEngineering.com. All rights reserved.