---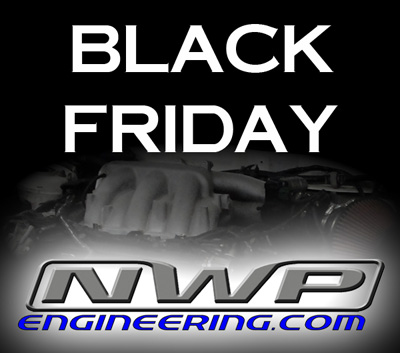 Click here to
see all the great prices!
---
Now available for purchase here
The NWP Engineering
75mm Big Bore Throttle Body Kit
for the VQ35DE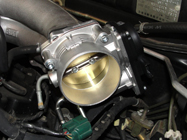 100% Plug and Play. No tuning or portwork required. Perfectly port matched. Features a tapered bore for increased airflow.
Includes:
Brand new OEM Nissan Hitachi 75mm Electronic Throttle Body
NWP Engineering Tapered Throttle Body Adapter Plate (patent pending)
Genuine VoltageDrop.net PNP Adapter Harness
and bolts, port matched gasket, instructions, and of course, NWP decals!
Will fit the following vehicles:
03-06 350z
03-07 G35 Coupe
03-06 G35 Sedan
02-08 Maxima
02-06 Altima 3.5L
02-04 I35
03-07 Murano
04-09 Quest
NWP Engineering specializes in the development of performance products for all types of Nissans. We currently offer phenolic intake spacer kits for the Nissan Maxima, Altima 3.5L, 350z, G35, Murano, Quest and Infiniti i35. All our performance parts are made in the USA. We are constantly expanding our products, so please check back often or shoot us an email.
NWP is always interested in developing new products for your Nissan. So, if you have an idea for a new performance product that you would like to see made, please contact us. Or if you would like to see a Phenolic Thermal Intake Spacer Kit made for your Nissan, let us know. If you volunteer your vehicle for design and testing, you could receive a FREE Phenolic Intake Spacer Kit if the product shows an increase in performance and is produced. This only pertains to kits we currently do not produce or have in production. Contact us for more details.
1989 1990 1991 1992 1993 1994 1995 1996 1997 1998 1999 2000 2001 2002 2003 2004 2005 2006 2007 2008 Nissan Maxima, Altima, Murano, Quest, and Infiniti i35
---
HOME | SERVICES | PRODUCTS | PROJECT CAR | CONTACT US
Copyright © 2013 by NWPEngineering.com. All rights reserved.
Division of AJK of US, Inc